Join us at the main concourse information booth clock!

The first phase of the extradition hearing of Julian Assange at Woolwich Crown Court in the UK ended on Thursday, February 27, with all indications that he was not receiving a fair trial.
 
Assange was held in a sealed, glass-fronted dock at the back of the court hindering his ability to participate in the proceedings. A request to enable him to sit with his attorneys was denied by the court. The four-day hearing adjourned to resume in May when there will be approximately four weeks of witnesses and evidence.
 
We need to keep up the pressure on the UK, the US, the public, and the press. Let's continue to make our presence felt for Julian Assange at our weekly vigil at Grand Central Terminal. Please join us this Thursday from 4:30-5:30pm.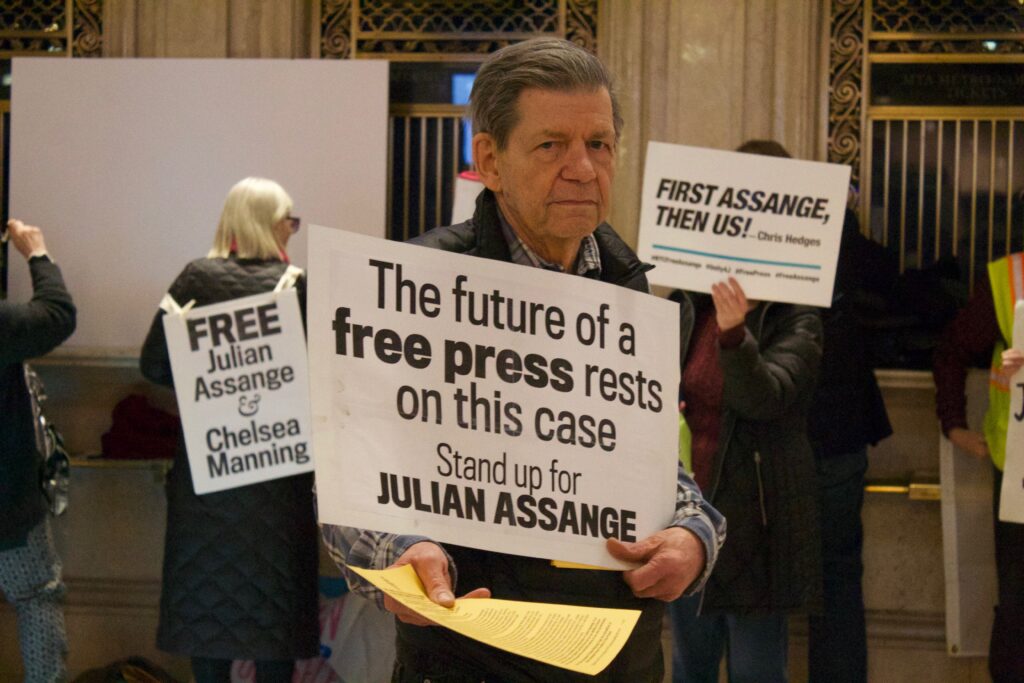 Let us know you're coming to the Vigil at our FB Event Page at https://www.facebook.com/events/553834805228434/